Miners of cryptocurrencies are finding themselves in demand again and one of the toughest questions that most miners seek the answer to is which graphic card they should use. Many of the leading computer hardware and accessories manufacturers are announcing their latest offerings and products before the start of holiday season, now that we are nearing the end of 2020. Against all odds, the cryptocurrency mining market is expanding at a rapid pace globally. In this article, we would discuss the best graphic cards available in the market for miners and then pick the one that suits your requirements perfectly.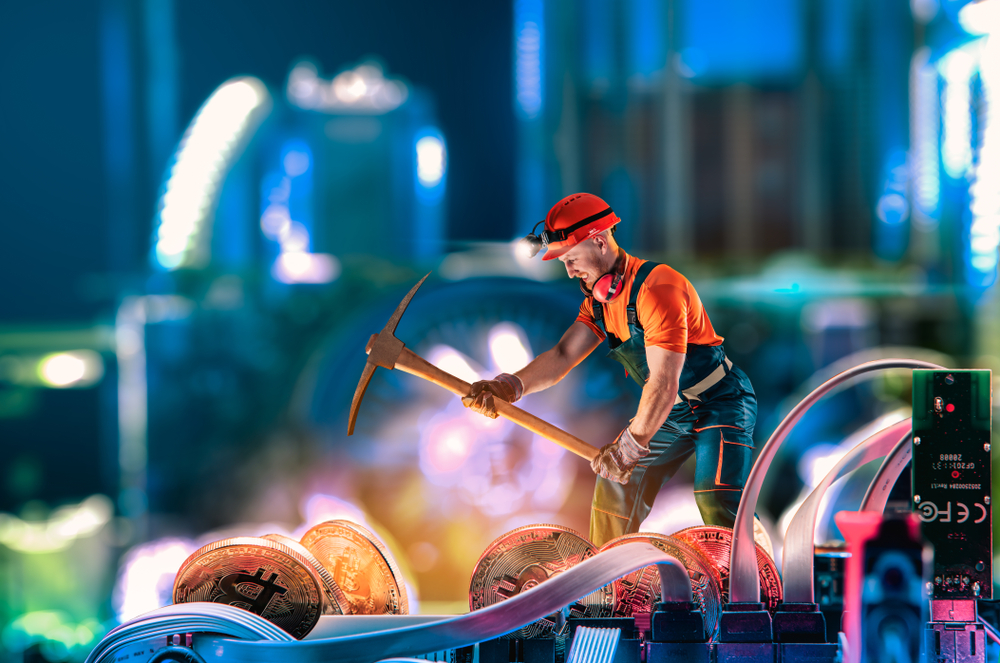 Regarding the cryptocurrency the miners should choose to mine, there hasn't been much difference this year. A majority of the graphic card has the ability to mine ETH or its forks, while Bitcoin is beyond the limits of ordinary people. It is because mining Bitcoin, the world's original cryptocurrency, requires a substantial amount of investments, special tools and equipment, and, most of all, access to cheap electricity. It is much more relevant now as after the incentive was halved this May as stipulated. The Bitcoin miners are getting half of the rewards they used to than earlier, and it has added to their difficulty. The trouble for miners continues to increase with time. Just in September this year, it reached it's highest-ever difficulty.
Due to this incredible rise in the difficulty of mining Bitcoin, many of the earlier equipment, including the Antminer S9, has gone out of demand. The highest earning miner currently is the Whatsminer M30S++, manufactured by MicroBT, a Chinese firm. It can deliver the highest hash rate of about 112 terahashes per second and can generate revenue of near about $8.50 a day. The Bitmain's Antminer S19 Pro is second in line, generating the hash rate of nearly 110 TH/s. It generates revenue of just below $8.50 per day. However, the cost of such miners is on the expensive end, with Whatsminer M20S++ costing about $1,800, while the Antminer S19 Pro coming at a steep $2,500.
With regards to Ether, it is becoming easier to mine. It is for this very reason why graphic card mining is getting back with a bang. One of the biggest reasons it is so is that its hash rate has gone down considerably in the last couple of years and is currently stable at 256.221 TH/s. One other reason why many miners are looking at buying graphic cards or mining Ethereum is that the new and the old graphic cards can mine Ethereum. Two of the most popular graphics cards for ETH mining are Nvidia 1050 TI and Radeon RX 580, which are the models of 2016 and 2017, respectively. As new cards continue to pop up in the market, the prices of older graphic cards continue to decrease. It has helped many people to get into mining seriously.
Ethereum mining has also become popular because its prices have tripled since the beginning of 2020. It points towards the fact that it is still profitable and the best is possibly yet to come. There is a growing interest among miners towards Ethereum is also increasing because of its much-awaited Ethereum 2.0 transition based on the proof-of-stake algorithm. The transition is likely to materialize by the end of 2020. As per WhatToMine, an online calculator, which allows miners to calculate the profits through mining, Ether would continue to grow in demand coming year as well.
Some of the top graphic cards you can choose for mining ETH are as follows –
Nvidia GTX 1660 Super – $240 – Revenue of $0.65 per day
AMD Radeon RX 5700 and RX 5700 XT – $400 – Revenue of $1.56 per day
Nvidia RTX 2060 Super – $399 – Revenue of 0.92 per day.
AMD Radeon RX 580 – $200 – Revenue of $0.96 per day.
Nvidia P106-100
Nvidia RTX 2080 Ti – $1,400 – Revenue of $1.66 per day.
Some of the new graphic cards that are in the limelight and would be launched by the end of the year are GeForce RTX 3000 and GeForce RTX 3090, which are expected to achieve a high hash rate of 81-89 MH/s and 122 MH/s, respectively. AMD would also be launching Radeon RDNA 2 by October, which is specifically targeted towards the miners and is expected to achieve high hash rates. The availability of these cards is low in some markets, and the miners are waiting for the announcements by the major manufacturers for new products.